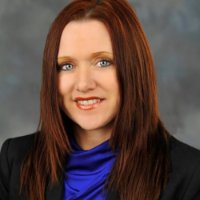 Meet Whitney
Whitney Wrobleski brings a distinctive combination of skill and experience to her career at Marilyn K. Snyder Real Estate. As a full-time professional agent, Whitney has earned the trust and confidence of her clients through her commitment to them and her superior negotiation and sales talents. She always advocates in their best interests and, due to her thoughtful regard for clients' individual needs, generates many referrals from previous customers.
Whitney is a lifelong member of the Mountaintop community. Specializing in development living, Whitney sets records with the sale of homes in mere weeks. She has the expertise to market and sell your home in record time. Whitney is a natural when it comes to educating her clients about the buying and selling process in real estate, and about Northeast Pennsylvania. Whitney has an uncanny ability to make the buying and selling process fun! She has the empathy and skills necessary to make the sales transition a smooth one. She recognizes that relocation, be it across the street or across the continent, is not only about the purchase or sale of a house, it is about community, family and home.
Whitney whose focus, self-discipline and organizational skills were forged as a world class equestrienne, offers the highest level of professional service to her clients. She has an in depth comprehension of the marketplace and sensitivity to each client's specific circumstances.
Hard work, dedication, determination and a competitive spirit drive Whitney each day to go above and beyond for her clients. She specializes in all areas of residential real estate, from rentals to luxury properties. Whitney personally handles every aspect of each transaction, guaranteeing her buyers and sellers the highest level of attention and discretion.
Whitney is married to Ryan, a local high school teacher, and her three children have matriculated through the Crestwood school systems. Whitney vows that raising her family in the Mountaintop community was the best move her family could have made.
Please contact Whitney to buy or sell your home:
Cell: 570-550-4543
Email: w.wrobleski@yahoo.com